Searching for the perfect Secure Reliable Transport (SRT) encoder for your hybrid or remote productions? With so many hardware and software solutions out there, it's hard to know where to start. In this post, we'll discuss all the reasons why Pearl Nano is the best SRT encoder for remote contribution.

A perfect fit for SRT encoding and more
With its portable yet powerful feature set, Pearl Nano is the perfect SRT hardware encoder. Whether it's for remote contribution, small-scale live event production, or as a streamer/recorder add-on to a full production switcher, Pearl Nano can meet your SRT needs.
Discover Pearl Nano
Hardware encoding vs. software encoding for SRT
Pearl Nano is a hardware encoder, but there are software-based SRT encoders you could use for remote contribution as well. So why should you use a hardware encoder like Pearl Nano in this case rather than a software encoder?
Here's why hardware is the better option for SRT encoding.
More reliable
Hardware encoders are built from the ground up for video production. They don't need as many cables and components to record and stream from high-end cameras and audio equipment, making for fewer points of failure.
Compare this to software encoders, which run on general-purpose computer hardware. This makes them more prone to interruptions by unrelated software like antivirus programs or OS updates. You definitely don't want a pop-up or automatic shutdown bringing your live stream to a halt.
More flexible
With their built-in inputs, SRT hardware encoders give you plenty of options out of the box for capturing audio and video. Software encoders, on the other hand, can't work with non-USB video signals without a USB capture card or audio interface.
Easier to use
Since they're tailor-made for video production, hardware solutions often include features that simplify live streaming considerably. For example, our Pearl systems include one-touch controls and built-in confidence monitoring for a more user-friendly experience.
Ease of use is especially important for remote production since not every guest who joins your live stream will have a technical background. An intuitive solution ensures it's easy for them to set up and start contributing.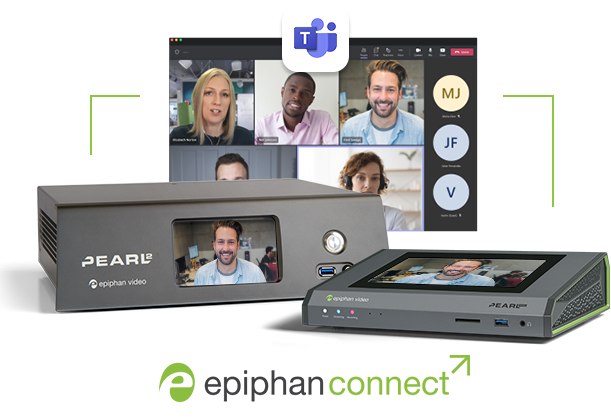 SRT contribution made easy
Did you know you can capture broadcast-quality SRT feeds directly from Microsoft Teams meetings and into Pearl production hardware? Epiphan Connect is the missing link between the convenience of MS Teams and the power of Pearl.
Discover Epiphan Connect
The best SRT encoder: Meet Pearl Nano
Pearl Nano is a single-channel encoder that can encode and decode SRT. Whether it's for your own contributions or for your live stream guests, here are five reasons why Pearl Nano is the best choice for SRT encoding.
1. Compact and cost-effective to ship
Hardware encoders can be expensive to ship because of their size and cost. That's a problem especially if you're sending encoders to multiple contributors around the world.
Small and lightweight, Pearl Nano offers just the right mix of features for remote SRT contribution. The rugged, all-metal enclosure protects your investment during operation and transport. And support for Power over Ethernet Plus (PoE+) means you don't need to worry about packing a power adapter, making the system even more convenient for shipping.
2. Simple to set up
Configuration errors can wreak havoc on a live video production. That's why you don't want to put the burden on your contributors to set things up.
It's possible to pre-configure Pearl Nano for SRT contribution before sending it to your remote participants. That way all they have to do is connect their gear and power on to get started. Pearl Nano's variety of inputs and outputs offer plenty of options for connecting audio and video equipment.
PoE+ can streamline the setup process even further. All that's needed is an Ethernet cable and a router that supports PoE+.
3. Easy to use
The encoder is set up. The live stream is starting. Now what? Complicated interfaces can derail a live video production. Ease of use is essential for a smooth contribution and production experience.
Pearl Nano's intuitive interface makes it so anyone can stream and record. For easy confidence monitoring, the built-in HDMI pass-through can output video sources on external monitors with zero latency. Alternatively, the built-in screen also offers convenient, at-a-glance monitoring of connected video and audio sources.
4. Accessible from anywhere
Not only can you pre-configure Pearl Nano, but you can also access and control the system entirely remotely with Epiphan Cloud. This way you can take care of any testing or live production tasks while your contributors focus on the content.
5. Reliable
Before a high-stakes broadcast, you want to be able to focus on making your event great rather than troubleshooting production issues. Peace of mind about your production equipment is everything.
With dependable customer support and rigorous product testing, the Pearl Nano is a dedicated hardware device that won't let you down.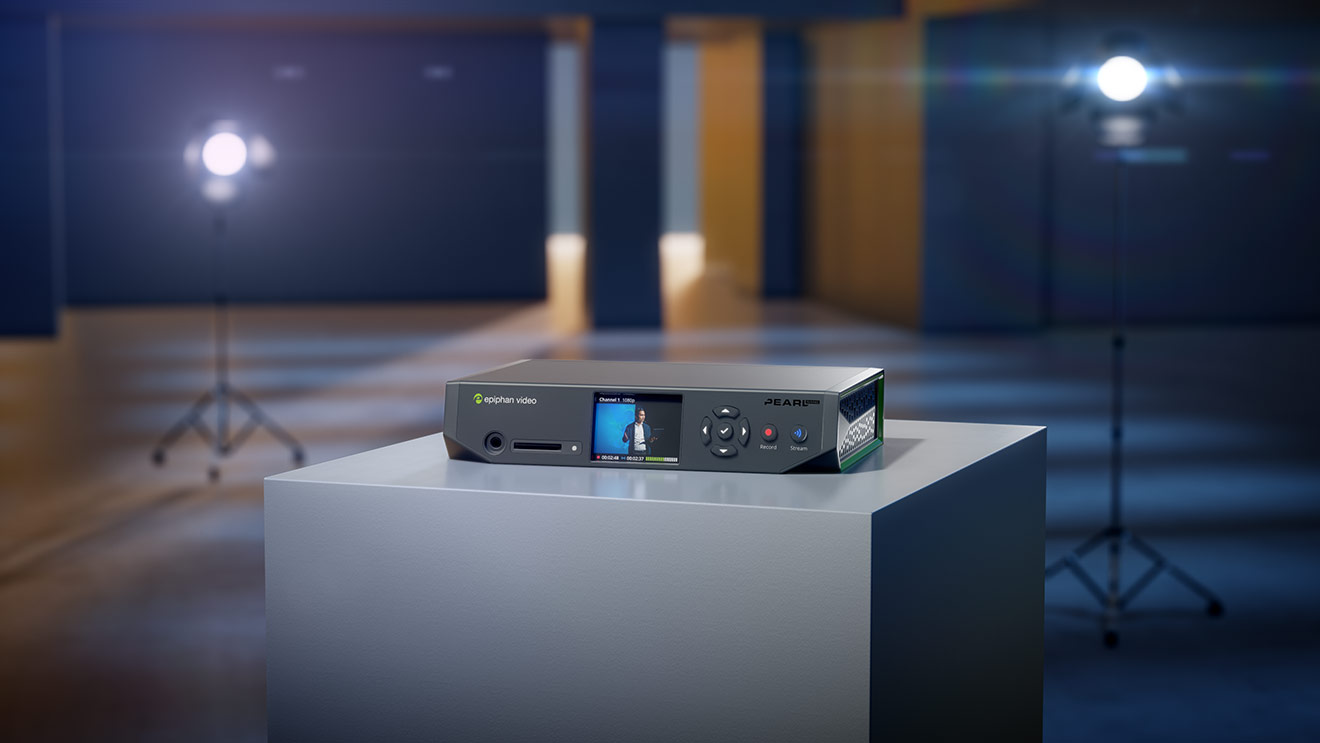 Power your remote contributions with Pearl Nano
Remote video production is more popular than ever. With the shift to remote work and online learning, this popularity will only rise. Position yourself for success with Pearl Nano, the best SRT encoder for remote contribution and more.
To learn more about Pearl Nano, check out our product page.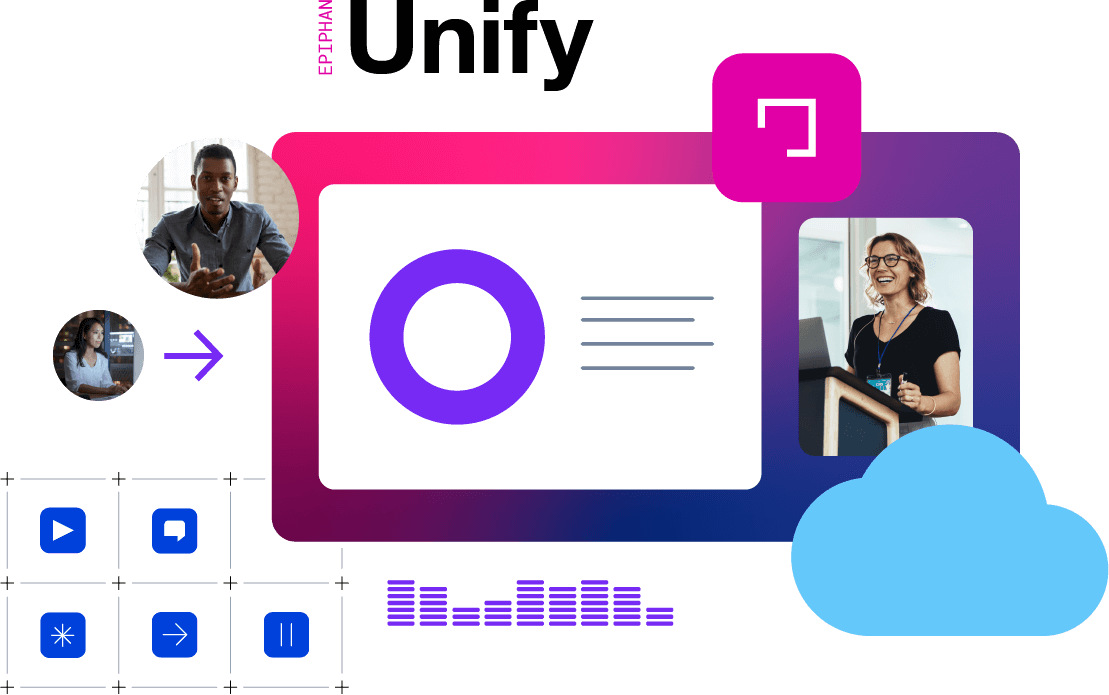 Pair Pearl Nano with the perfect production platform
Epiphan Unify is a cloud-powered platform that can receive SRT signals from Pearl Nano or any other SRT-capable encoder or camera. Experience efficient, limitless production with the abilities to record, restream, mix, and switch from anywhere.
Discover Epiphan Unify