Palo Alto, CA, May 1 2019 – Epiphan Video, a leader in professional audiovisual capture, recording, and streaming products reveals an exciting new third-party integration for its Webcaster X2™ social media live streaming encoder.
The BeLive broadcasting software solution has integrated with Webcaster X2™ to offer superior multi-person interview capabilities with interactive graphic features and live chat support for Facebook Live. This latest integration makes it easy for Webcaster X2 users to add dynamic lower thirds and branding to their Facebook live streams.
"The BeLive integration is a great fit for us." says David Kirk, Vice President of Marketing at Epiphan Video. "It's an easy way for our Webcaster X2 users to bring in remote guests and add professional looking lower thirds and branding into their broadcasts."
Epiphan's popular social media streaming encoder is designed to make live streaming easy. Webcaster X2's open API creates opportunities for third party applications to integrate and enhance the social media live streaming experience. Expect more integrations to follow that support our goal of empowering live content creators big and small.
We're attending InfoComm 2019 in Orlando Florida, June 12 to June 14. Stop by the Epiphan booth #2504 for hands-on demonstrations and meet Epiphan's executive team. Learn more about the new BeLive integration on Webcaster X2, plus new features for our Pearl-2 and Pearl Mini all-on-one video production systems, rugged AV.io capture cards, and the AV Studio low-touch cloud production portal – a revolutionary way to produce and deliver low-touch live productions fast directly from the Cloud.
Arrange a Private Meeting/Book a Demo
If you would like to arrange a private meeting or demo with an Epiphan team member at InfoComm 2019, contact info@epiphan.com with your preferred time and date of meeting. Register now for a free exhibit hall pass.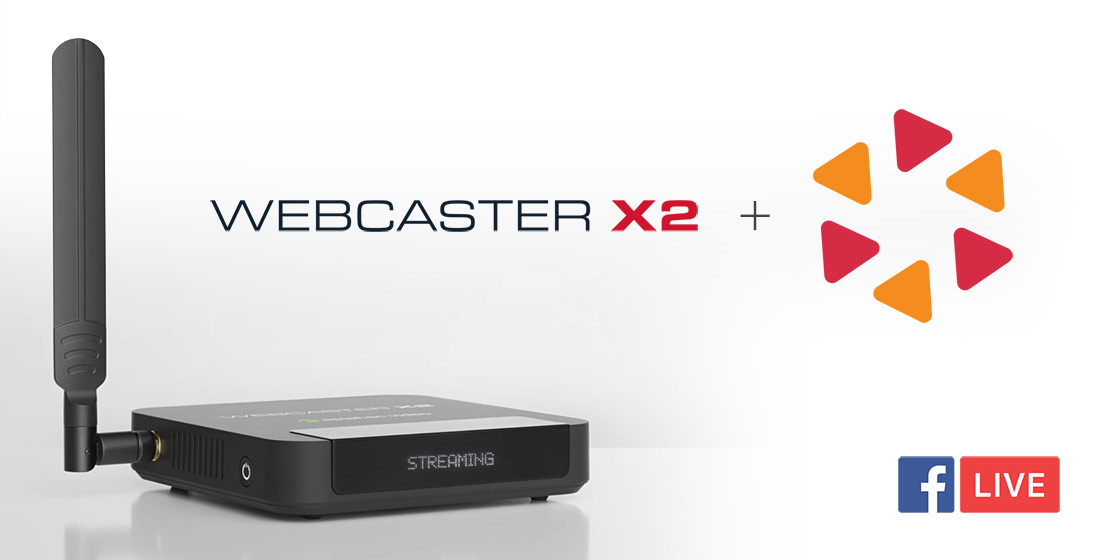 ---
About Epiphan Video
Companies count on Epiphan Video's award-winning AV hardware and cloud services for a wide range of applications – from live event production and lecture capture to video training and mission-critical video capture.
Epiphan Pearl-2 and Pearl Mini video production systems are reliable, versatile, and easy to use. They're the only hardware encoders with a built-in touch screen for live confidence monitoring, switching, and more. The newest member of the Pearl family, Pearl Nano, is a compact streamer and recorder with a refined feature set that includes SRT encoding and decoding. Epiphan LiveScrypt is a dedicated automatic transcription device powered by advanced speech recognition technology. Leveraging LiveScrypt, organizations can make their live events more accessible and engaging with automatic, accurate, and affordable real-time transcription. Epiphan also offers a complete suite of portable, USB-based frame grabbers, enabling users to capture signals from just about any video source.
To book a media relations appointment, contact Epiphan Public Relations.
---
BeLive
BeLive is a live broadcast solution to create a multi-person show on Facebook Live and host remote guest interviews with interactive graphic features and live chat support.