Palo Alto, CA, January 17, 2019 – Epiphan Video, a leader in professional audiovisual capture, recording, and streaming products, announces the first-ever Crestron Control Module for the Pearl family of all-in-one video production systems.
The Pearl family of video switching, streaming, and recording encoders offer a network secure, 802.1x compliant video capture solution that's a great fit for corporations and institutions looking for better content security. This new Control Module makes it a lot easier for developers and system integrators to integrate Pearl encoders into Crestron systems.
"Crestron has developed a module for Pearl, which was recently made available in Crestron Labs." says David Kirk, Vice President of Marketing at Epiphan. "It includes control of recording and streaming for multiple video channels and status of all audio and video inputs. Crestron developers and integrators can now download the module and easily customize it for their specific requirements."
Integrating a Pearl encoder for secure, video content capture and delivery using a custom Crestron Control Module creates more opportunities to integrate Pearl encoders in a variety of video capture solutions – especially where a network secure, reliable, and robust video capture device is desired.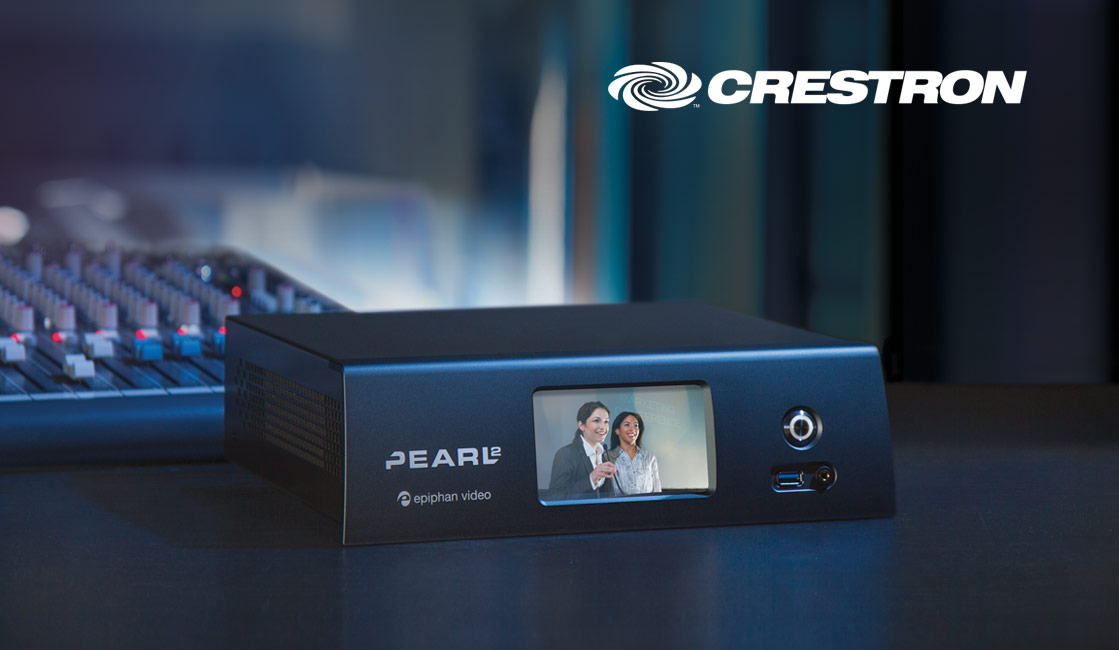 ---
About Epiphan Video
Companies count on Epiphan Video's award-winning AV hardware and cloud services for a wide range of applications – from live event production and lecture capture to video training and mission-critical video capture.
Epiphan Pearl-2 and Pearl Mini video production systems are reliable, versatile, and easy to use. They're the only hardware encoders with a built-in touch screen for live confidence monitoring, switching, and more. The newest member of the Pearl family, Pearl Nano, is a compact streamer and recorder with a refined feature set that includes SRT encoding and decoding. Epiphan LiveScrypt is a dedicated automatic transcription device powered by advanced speech recognition technology. Leveraging LiveScrypt, organizations can make their live events more accessible and engaging with automatic, accurate, and affordable real-time transcription. Epiphan also offers a complete suite of portable, USB-based frame grabbers, enabling users to capture signals from just about any video source.
To book a media relations appointment, contact Epiphan Public Relations.